At AdjusterPro, we watched along with the rest of the world, the extreme devastation that has been brought on by hurricanes Harvey, Irma, Maria and now the multiple California wildfires. The number of lives affected and the billions of dollars in damage are incomprehensible.
…it is a part of who we are as people to want to help get those affected back on their feet.
While it is very rewarding to work in an industry that helps to get those affected back on their feet, it is also part of who we are as people to want to do more.  We encourage everyone to get involved in aiding the efforts to rebuild these ravaged areas. Not everyone can join the Peace Corps, and we get that, but there are so many amazing organizations whose life's work is to help people rebuild – whether it be by building houses in Houston, cleaning up the Florida Keys, or supplying water and blankets to those without food or shelter in Puerto Rico. There are hundreds of ways that we can all give of our time, our talents, and our treasure.
We'd like to spotlight a couple of wonderful organizations that we have chosen to donate to during this time of need.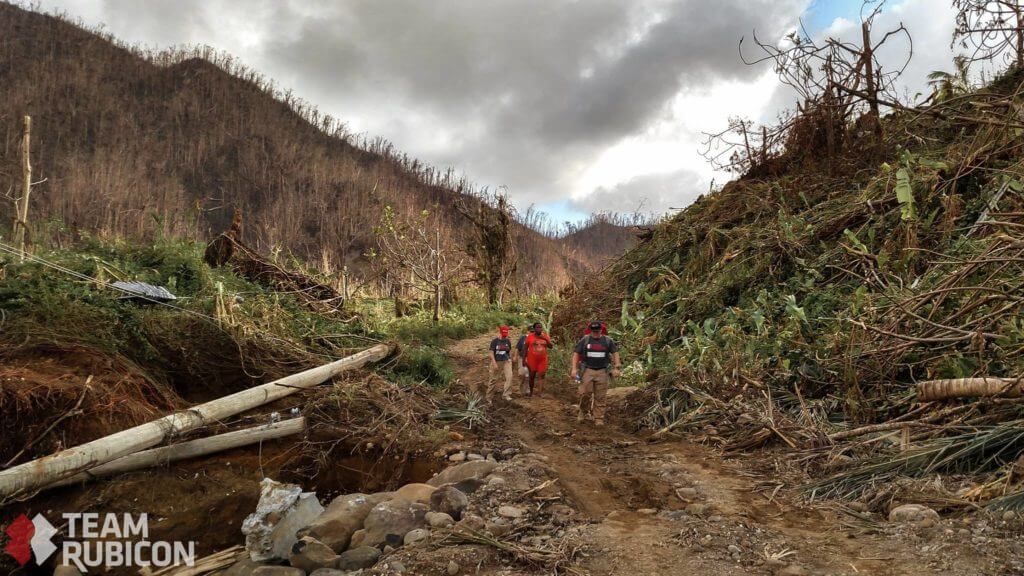 After the devastating Haiti earthquake in 2010, Marine Veterans Jake Wood and William McNulty knew they could help. Together with six other veterans and first responders, they gathered funds and medical supplies from friends and family and flew into the Dominican Republic, then headed west to Haiti. They treated thousands of patients, traveling to camps deemed "too dangerous" by other aid organizations. Due to their military training and experience, the group was able to operate beyond the traditional scale of disaster response, focusing on those who would be overlooked or left untreated. The team realized that by helping Haiti, they were helping each other, and themselves. And Team Rubicon, now thousands strong, was born.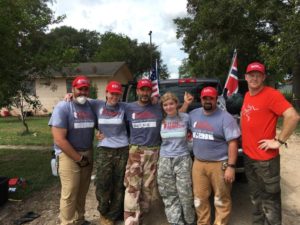 Team Rubicon seeks to provide their veteran volunteers with three things they lose after leaving the military: a purpose, gained through disaster relief; community, built by serving with others; and self-worth, from recognizing the impact one individual can make. Coupled with leadership development and other opportunities, Team Rubicon looks to help veterans transition from military to civilian life while providing assistance to the communities they serve. The organization operates in countries all over the world, but Operation Sawgrass, Operation Hard Hustle, and Operation Shallow Draft are focused on helping Texas and Florida recover from the recent hurricanes.
In 2018, Jake Wood accepted the Pat Tillman Award for Service at the ESPY's. We encourage you to watch the inspiring speech he gave to the crowd.
Adore Ministries is a community of Catholic lay missionaries, single men and women, married couples, and families, called to the mission field. The organization seeks to live out their Faith by loving their fellow man and sharing the Gospel joyfully. The work is subtle, intimate, and grounded in a relationship with people and what is natural to them.
Adore currently has missionaries in Texas and Louisiana, providing personal outreach, assistance, and care to those affected by hurricanes Harvey and Irma – providing food and assistance to those in need and being on the ground at the scene to minister through personal communication and words of encouragement, offering hope to those who have been affected by these natural disasters. 
"We've been here before. We are gonna make it. We have great hope that God works all things for good."