We're thrilled to be partnering with AdjusterPro Alumni and veteran adjuster Matt Daniels on a variety of new courses designed to help adjusters start their career with a strong foundation of knowledge about the subjects you'll be dealing with on a day to day basis. First up: Construction 101.
For years we've been asked whether or not you need to know construction to be an insurance adjuster. Like any new career or job, there are things you're going to need to learn. In insurance claims, constructions basics, estimating software, and insurance policies are just some of the areas that are vital to understand if you want to be successful. But just because you aren't an expert in those areas today does not mean you can't become one.

This new course will give you the knowledge you need to start your career with confidence. It was created specifically for insurance adjusters by an insurance adjuster who's been there. Matt's been an adjuster or in a claims-related field for almost 20 years. We asked why he decided to create this course, and why it's important new adjusters and would-be adjusters familiarize themselves with the basics of building.
Why Construction 101?
Why should you take Construction 101? Is it really that important? Can't you just…learn on the job? We'll let Matt take over here and tell you in his own words.
Written by Matt Daniels
Confession time: when I first launched into property claims adjusting, I knew absolutely nothing about construction. Most people think that I'm kidding when I say I didn't know what a stud wall was. While funny, sadly, I'm not joking.
When I started in this industry, I picked up Xactimate quickly – sketching, using, and even finding line items. But as quickly as I progressed in Xactimate, I could tell something was missing. I could find line items, but were they the "right" line items? What exactly would the construction process look like? When a contractor begins to fix the damage, what is actually needed to complete the repair?
I had a big hole in my knowledge at it related to construction. Perhaps most importantly, I had no clue how to differentiate between what a contractor would claim was necessary versus what was actually necessary. Plus, there are so many opinions on construction. Which one is right? How do you know? Is there a governing body with the ultimate authority?
These questions are why construction knowledge is crucial in adjusting. Xactimate and other estimating software can do a lot of the claims work for you, but only if you know how to give it the right information.
Throughout my claims career, I've realized that I wasn't alone in having these questions or lacking this knowledge. But the great part is that these are things you CAN learn. And that's why I wanted to partner with AdjusterPro to create this course. We'll help build your knowledge about construction so you can walk into the field with confidence. If you can populate Xactimate correctly and quickly, you'll close more claims and make more money.
What You'll Learn
At the end of the day, being an insurance claims adjuster means reviewing damages and creating an estimate to make the policyholder "whole" again. In this course, I'll walk you through the following topics so you can create an accurate estimate.
Quantity of Materials
Types of Material
Grade of Material
Construction Process

What trades will be needed?
What is the order of the process?
How much debris will be created?
How much will the permits cost?
What building code(s) apply?
Roofing

Overview assessment
6-point inspection process
Safety & ascension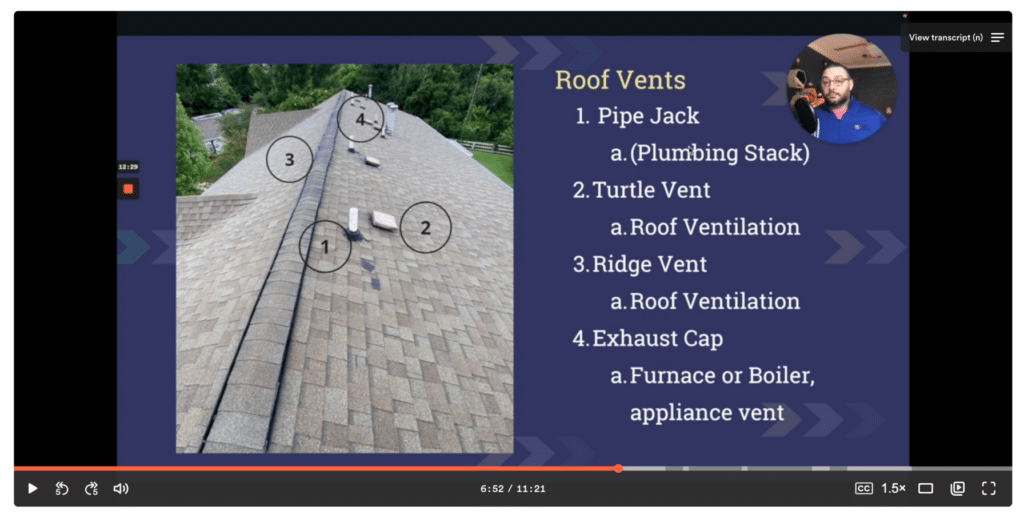 I remember how daunting the construction aspects felt when I first started. And how frustrating and time-consuming it was to try and learn on the job. (For both myself and my managers!) We created this course to fill that void. We'll cover basic and commonly found materials, taking you from foundations to framing, from siding to roofing, and from interior flooring to finishes throughout the home.
If you're just starting in insurance adjusting, or licensed but struggling with the construction items during your estimate, I hope you'll take Construction for Insurance Adjusters. It's also great training for those prepping to take the Adjusterpro Xactimate Webinar! I know what it's like to have little experience in this area so I designed the course I wish was available to me before I started. I know it will help you.
---
Matt Daniels is an Air Force Veteran and AdjusterPro Alumni. Find out more about Matt's journey to becoming an insurance adjuster on our YouTube channel here: Adjuster Story: Matt Daniels.