It's no secret that here at AdjusterPro, we think insurance claims adjusting is a great career. Our students and customers come from all walks of life and represent various ages and job experience levels. Whether you're just starting your professional life or have been working for decades and are simply looking for a better opportunity, there is no wrong time to find a new career in insurance claims adjusting.
Just ask Wynne Dion!
Wynne had spent the past three and a half years driving for popular ride-sharing companies. While he thoroughly enjoyed meeting and talking with people while driving, he knew it wasn't for him in the long term. In July 2022, after turning 56, he was ready to take a chance and make a change. But to what?
While contemplating his next move, he spoke with his daughter about potential career options. She mentioned wanting to become an insurance claims adjuster so she had just signed up for AdjusterPro's Georgia pre-licensing course to get her license.
This piqued Wynne's interest. He worked as an insurance claims processing specialist thirteen years ago. He had actually considered becoming an adjuster back then but never made the move, so hearing his daughter talk about studying for the adjuster exam sparked some real excitement about this potential path. Wynne researched AdjusterPro's Indiana adjuster course and after some thought, he made the decision to get back into the insurance industry. But this time, he would do it as an insurance adjuster.
Pro Tip: No state license is better than another. You should always get licensed in your home state first!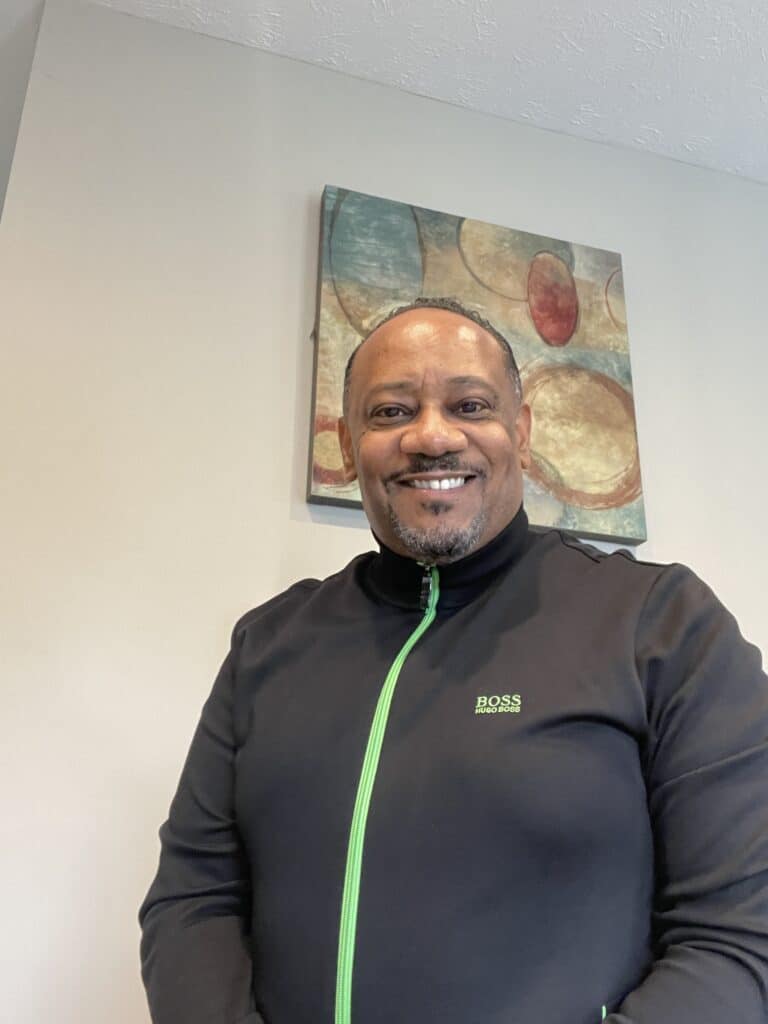 He purchased the course and studied alongside his daughter that very summer. (Fun fact: while every course contains important state-specific material, there is a large portion of general insurance concepts that do overlap.) After completing the pre-licensing course, he passed the Indiana state adjuster exam on his first try in September 2022.
Wynne applied for and received his license in Indiana but didn't stop there. He got eight other state adjuster licenses through reciprocity, making him a more attractive hire. After applying at multiple IA Firms and getting multiple offers, Wynne joined Alacrity and started his new career as a claims adjuster in the Indianapolis area. He couldn't be happier.
"Thanks, AdjusterPro! The course, testing, and information you provided was invaluable & the cost of the course was more than worth it," Wynne says. "As an Insurance claims adjuster your career is full of potential and growth. This is an awesome program of study and I highly recommend it to someone looking for a new career."
---
Taking a chance on a new career can be a little scary. Change, after all, is rarely comfortable. But if you're considering a career in insurance claims adjusting, we are here to help and support you every step of the way. From knowing which course to take, through the studying, testing, and application process, all the way to license compliance and continuing education, we have your back.
**We're hoping to catch up with Wynne soon to hear more about his current position, how his training went, and what's surprised him most about the job. Stay tuned!"