This is a general guide to starting a career as an insurance claims adjuster during or after natural disasters and storms. It's what every new adjuster needs to know if they want to jump head first into catastrophe or "CAT" claims.
A few times a decade, a major weather event occurs that dramatically alters the landscape of independent insurance claims adjusting.
Brand new adjusters, who might have previously found it difficult to break in, are often hired en masse to help cover the sudden, overwhelming demand. In 2017, catastrophe adjusters were already being deployed to Hurricanes Harvey and Irma before they even made landfall. In 2020, IA Firm rosters were already depleted with adjusters deployed to handle claims from the Midwest Derecho, a barrage of storm claims, and almost continual western fires…..and then came the record-setting number of hurricanes.
Most of these events would be considered a major catastrophe in their own right, but the fact that they happened essentially back to back (to back to back to back) means the insurance industry felt the effects, or will feel the effects, for a very long time.
It is in the best interests of everyone – policyholders, insurance carriers, and communities – to get claims adjusters into affected areas as soon as possible after a disaster so they can go to work. If you are interested in handling CAT claims, being prepared, licensed, and ready to go beforehand is ideal – but it's not a must. Remember that adjusters are often needed long after the storm has ended and the camera crews have gone home.
Hurricane Ida, which made landfall in Louisiana on August 29, 2021, is a good example. The storm resulted in 460,709 insurance claims filed in Louisiana. As of Aug 2, 2022, almost a year later, only 65% of claims are considered paid and closed.
That leaves 35%, or 161,269 claims still open and being worked by claims professionals.
The Louisiana Insurance commissioner issued a statement in August of 2022 encouraging policyholders to file for "supplemental claims" if inflation or supply chain issues have drastically changed the cost of repairs that were supposed to be completed in the original claim. So we can likely expect an increase of claims for Ida over a year after it made landfall.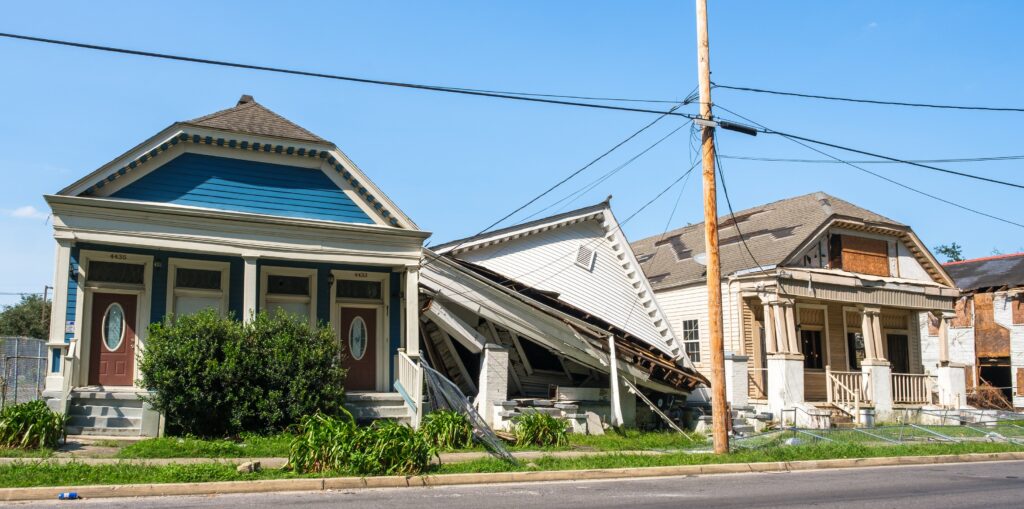 All this is to say that CAT work lasts for much longer than many people realize. If you're interested in working catastrophe claims after a disaster, there is a method to the madness. Keep reading to make sure you take the right steps to be ready for the storm:
1. Get Your Home State Adjuster License
This might seem counter-intuitive. Shouldn't you get a license for the state where the hurricane hit? After all, that's where the claims are! Unfortunately, it's not that simple.
Home State License
State Departments of Insurance are working towards better industry uniformity and more consistent rules. They still have a ways to go but one thing they do agree on is that claims adjusters need to get their home state license first. In some states like Florida or Indiana, the entire process, from taking our course to getting your actual license can take as little as a week. In other states, like Texas, it can take longer so you need to get on this asap.
If you're interested in learning more, read our article Why Adjusters Should Get Their Home State License First.
Designated Home State (or DHS) License
There are several states that do not license independent insurance adjusters so state regulators created the Designated Home State (DHS) license. This allows individuals from non-licensing states to designate a licensing 'home state' and obtain a valid license. Once you have a DHS license, you can use it to apply for additional licenses through reciprocity.
We recommend the Florida Adjuster License for people from non-licensing states. The Florida nonresident 70-20 DHS License has moved to the top of our list because it requires all the necessary items, like a state exam and fingerprinting, which offer adjusters the smoothest reciprocity with other states. But unlike some of the other states that offer the same reciprocity benefits, Florida is able to approve and issue adjuster licenses within a week.
Additional Licenses / Reciprocal Licenses
Once you have your home state or DHS license, there are two ways most adjusters become qualified to work a catastrophe in another state: through reciprocal licenses or emergency licenses. But both require you obtain your home state or DHS license first. Let's take a look at each of these licenses.
Reciprocal License: Once you have your home state license, you can simply apply for another state's license through reciprocity – no need to take another education course or pass that state's adjuster exam. The process is pretty straightforward: apply online, pay your fees, and you should receive approval relatively quickly – as long as you are applying for the same license type and the states are reciprocal with each other.
And reciprocal licenses have one huge advantage over the emergency license: once you have it – you are ready to go. No waiting. No paperwork. No time limit. No sponsor needed. Read more on the benefits of expanding your license portfolio in our Increase Your Odds blog article from earlier this year.
Emergency License: An emergency adjuster license is temporary, good for 3 to 6 months, and can be extended as needed. These licenses are incredibly important after a disaster as they allow the state to quickly license out-of-state adjusters who otherwise wouldn't qualify.
But there is an important hurdle to overcome to get your emergency license – you must be sponsored by an employer to be approved. And while that doesn't usually affect veteran adjusters, it can be an obstacle for brand new adjusters who are looking to break into the industry. Employers will sponsor new adjusters when things get really tough, but you are a much more attractive candidate when you already have the necessary license in hand.
But first thing is first – get your home state or DHS license immediately.
2. Learn Basic Estimating in Xactimate
If you're handling residential or light commercial property claims without a basic command of Xactimate, you're dead in the water. It is the industry's most popular estimating software and every adjuster needs to know their way around it. And the better you are at navigating the program, the faster you can close claims and make money. AdjusterPro Co-Founder Adam Gardiner wrote a great article about his first deployment and why he wished he'd had some sort of XM8 skills before he was handed his first claims: Xactimate Skills: Don't Leave Home Without Them.
If you're ready to get started, take our live, instructor-led webinar and get yourself technically equipped while making you more marketable to hiring firms. Our highly-rated Xactimate course is also part of our Total Adjuster Packages as well. But regardless of how or where you learn it, we absolutely recommend starting before you're in the field with claims in your lap.
See your state's courses and licensing info
Want to know if your state licenses adjusters? What courses are available? How do you get your license? We'll tell you everything you need to know to get started.
3. Get on Independent Adjusting Firm Rosters. Lots of Them.
The very second you have your home state or DHS license, start applying with as many IA Firms as you can. Many new adjusters only apply to the biggest 4 or 5 firms thinking that's where the claims are. But when a catastrophe hits, it affects everyone – not just the state(s) where it happens or the large firms.
For example, when a hurricane hits the Gulf, Texas and Louisiana might pull all the adjusters from Oklahoma and Alabama. That leaves an adjuster vacuum in those states, which then need folks from other areas to come in and pick up the slack. And remember, the effects of such a large-scale disaster don't stop once the sun shines. They often affect the industry, the employers, and the communities for months. Sometimes years.
While we don't endorse any specific firms, these companies are all prepared to handle the high volume of claims from a severe event. We recommend you apply and get on as many rosters as possible.
When it comes to IA Firms, being on their rosters is really the only way to get notified about their job openings and their training and certification events.
4. Write an Industry-Specific Resume
If you're not feeling great about your resume, or just want some advice on how to get noticed by claims managers and insurance carriers, check out my guide to Writing a Claims Adjuster Resume.
There are things you can do, and experiences to highlight, that apply to being a claims adjuster.
5. Follow Us on Social Media
If you're an AdjusterPro student or customer, you can join our Facebook Alumni Group for advice, updates, certification classes, job postings, and more! Or you can follow AdjusterPro on Facebook, LinkedIn, and Twitter.
We've been doing this a while, so if you have questions or need help, let us know. We have your back!
---
If you're ready to get started, you can start the licensing process immediately by purchasing directly from our website. Our courses are 100% online and include printable reference materials, instructions on scheduling your exam, and a step-by-step guide on how to apply for your license.
If you want more information or still have questions, we recommend downloading our Free Ebook About Claims Adjusting or attending one of our Free Claims Adjusting Webinars. We'll cover all the important points and answer any questions you have.