As Florida and South Carolina continue to assess the damage from Hurricane Ian, automotive claims are on the rise. In addition to claims adjusters, the industry needs auto appraisers to help settle the influx of auto-related claims caused by the storm. Appraisers play an important role in the claims process, especially after a catastrophe like Hurricane Ian.
Motor vehicle claims require specialized knowledge that many insurance adjusters don't have. Couple that with the types of damage storm surge, sand, and saltwater can do, and vehicle appraisers become that much more important in the claims process.
Motor Vehicle Insurance Claims
Auto claims work a bit differently than standard insurance claims. Because of the highly technical mechanics of the vehicle and the work required to fix it, these claims are often split into two components; the appraisal of the damage and the handling of the claim itself.
Auto appraisers inspect vehicle damage, calculate the worth of the vehicle, and write an estimate for repair. The insurance adjuster then takes over and interprets the policy and what the claimant is owed. The appraiser's job doesn't replace the adjuster's, but supplements it.
Some adjusters outsource the damage-appraisal element of auto claims, but there are adjusters who handle both the appraisal and the claim itself, from start to finish. In some states, anyone who holds an adjuster license can handle an auto claim.
In other states, namely Connecticut, Delaware, Massachusetts, New York, Pennsylvania, Rhode Island, and Vermont, licensed adjusters also need to hold an auto appraiser license in order to handle both the appraisal and the claim.
South Carolina Auto Claims
South Carolina takes this step a bit further by requiring an adjuster to hold both an adjuster license and an auto appraiser license to handle any part of an auto claim. In a disaster situation like Hurricane Ian, where a large increase in claims is expected, this can create a difficult situation.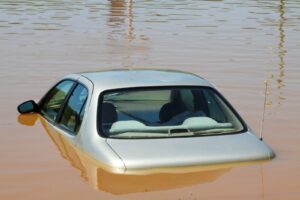 The insurance claims industry is already facing a massive influx of claims from Ian. Add in these specialized auto damage claims that require dually licensed adjusters who often need a body shop and specific equipment to assess damage and the process slows down even more.
If you're interested in handling Hurricane Ian claims in South Carolina, we highly recommend our Auto Appraiser package. It includes both the adjuster and appraiser exam prep courses so you'll be ready to ace both of your exams. With an adjuster and an appraiser license in hand, your resume will stand out to employers, signaling that you're ready to work claims in South Carolina and beyond.